The easiest way to find out your total cost is to simply look at the listing. We pride ourselves at being fully transparent, showing your monthly cost clearly in the ad and applying no hidden fees.
Do you find yourself wondering how the fee is calculated? That varies depending on whether you are renting a long-term accommodation or a vacation rental:
Long-term rentals
You pay a service fee of 4.95% added to your monthly rent when renting long-term accommodation. The fee is clearly stated in the listing, allowing you to see the total monthly cost before contacting the landlord.
Learn more about the advantages of renting through Blocket Bostad.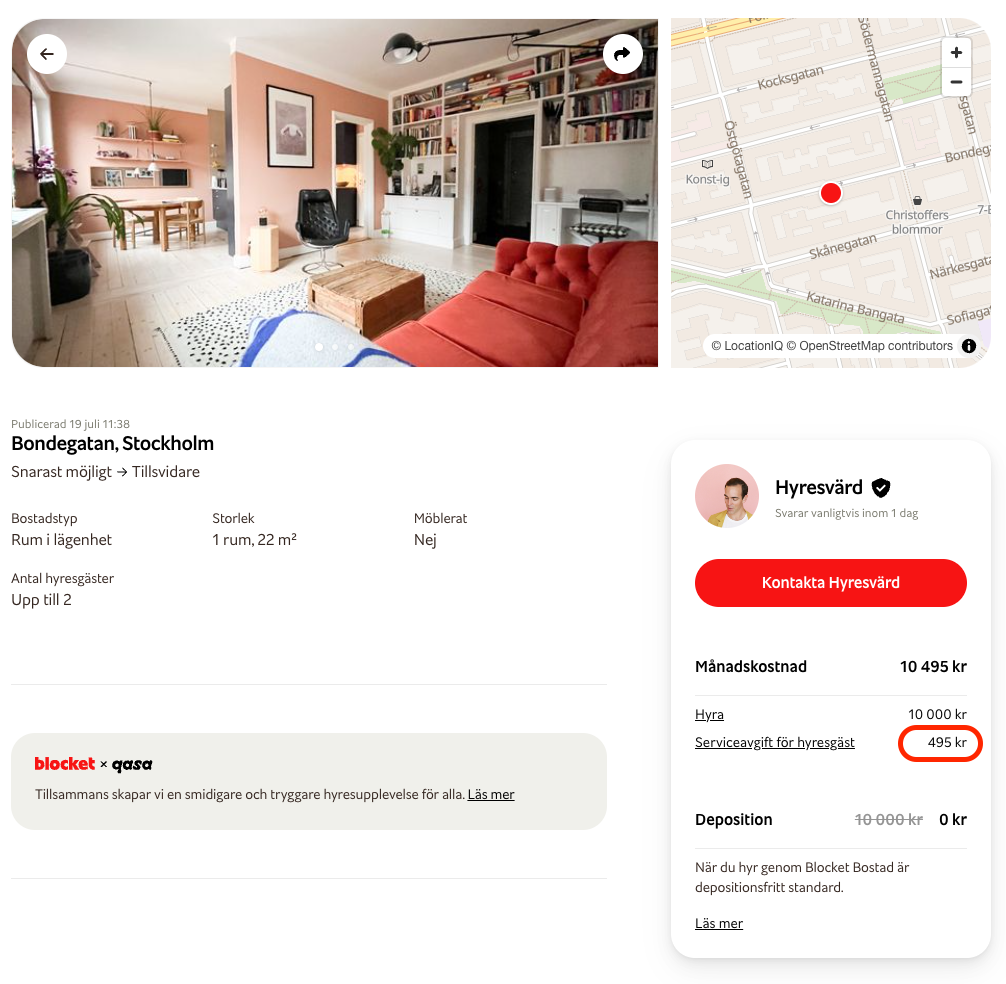 Vacation homes
If you rent a vacation rental through Blocket Bostad, you pay a fee of 8% of the booking. You can see the total cost when you send a booking request to a landlord. You can securely pay with Swish, card, or bank transfer before accessing your vacation rental. No deposit is required. The landlord receives the payment after the end of the rental period for your security.
Learn more about the advantages of renting vacation rentals through Blocket Bostad.