Our goal is to make the rental market as smooth as possible. That's why we've made some changes in how you manage your applications. We understand that big changes can be confusing, and if you have any questions they might be answered here. You are always more than welcome to contact us if you have any questions or feedback.
How does the new inbox work?
Previously, applications and conversations were divided into two different groups. We have changed this so that all your applications and conversations now are in the same inbox. This will allow you to get a better overview so that you don't miss any applications. Therefore, with the new update, you may find more conversations in your inbox.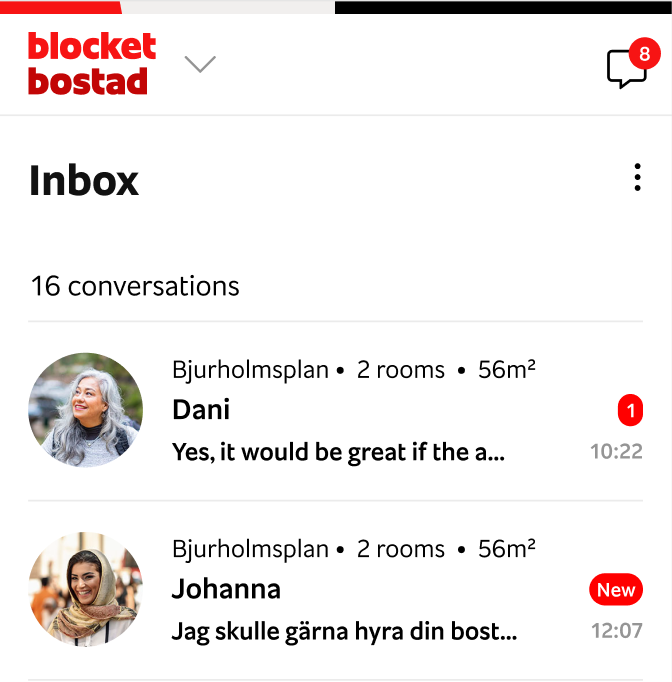 My inbox is a mess. How do I filter among my conversations?
If you click on the filter-symbol in your inbox you can choose to sort your inbox between active conversations, archived conversations and filter on homes if you have multiple ads.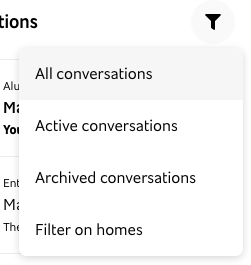 What does it mean that a conversation is "unanswered"?
If you have read an application without responding to it, it will be marked as unanswered. Tenants who do not receive quick answers usually move on to other homes, so we have made it easy for you to keep track of which applications you have left unanswered.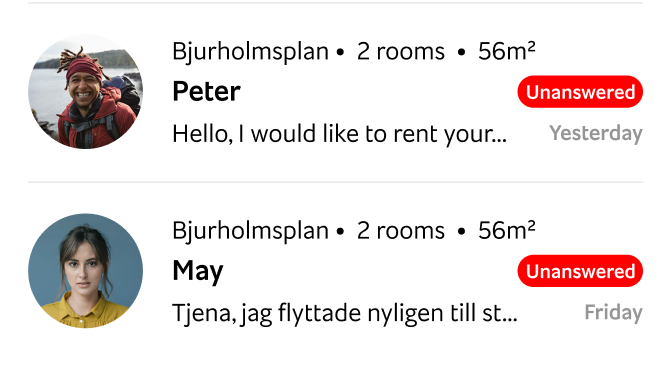 What does it mean that a conversation is "waiting for reply"?
If you don't reply to a tenants application within 3 days, it will be highlighted as "waiting for reply". Things often happen fast on the rental market, and we can see that most tenants move on to other homes if they don't receive a response within 3 days. We therefore recommend that you respond to your applications as soon as possible!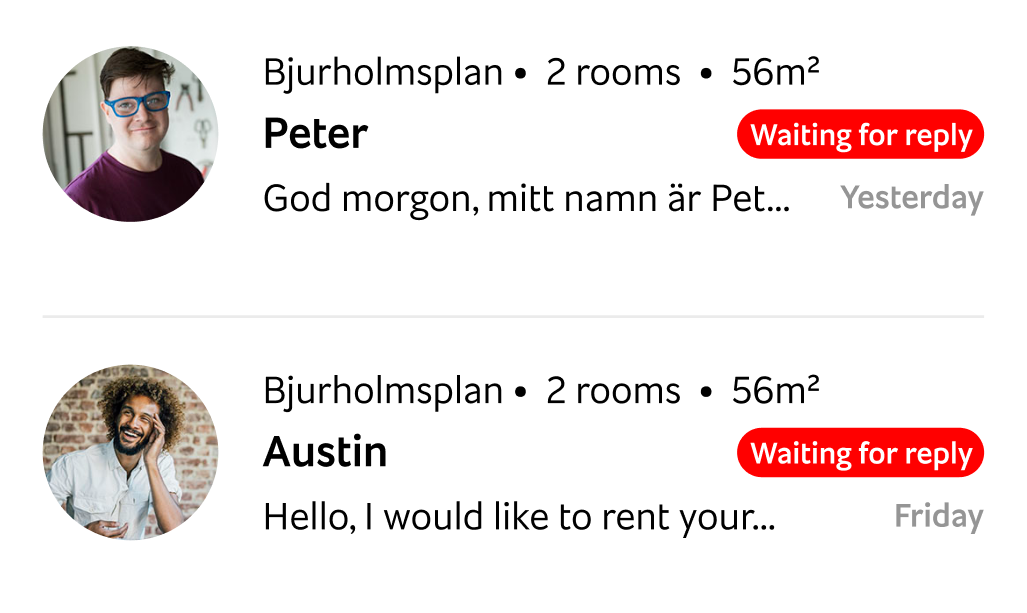 What happens if I say no to an application?
Saying no to an application is never definitive. When you say no to an application, you can archive it and clean up your inbox. You can always write to a person again if you change your mind.

How do I clean up in my inbox?
You can archive a conversation. This will keep your inbox tidy with only relevant conversations. You do this with the menu button in the conversation. You will find your archived conversations under the menu at the top right of the inbox.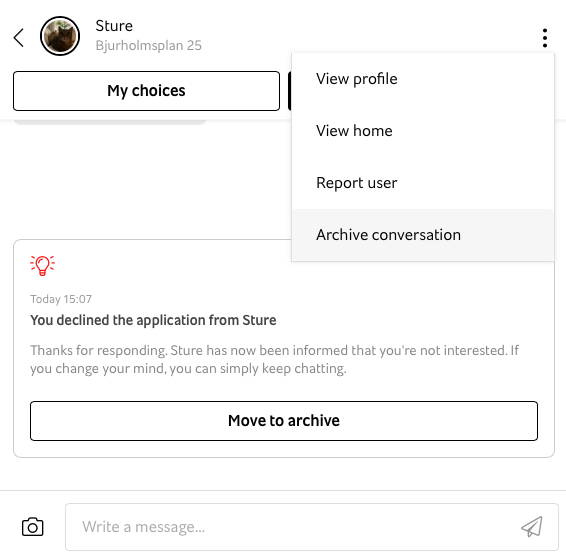 We hope that you enjoy these changes, and don't hesitate contacting us if you have any questions. Our chat is open 7 days a week between 9 am - 9 pm workdays and 9 am - 5 pm on weekends. You can contact us through the blue chat bubble down in the right corner on bostad.blocket.se.